At the Learning Turtle Preschool, you are family!  Our warm home-like environment fosters the happiness and comfort you'll feel at Learning Turtle.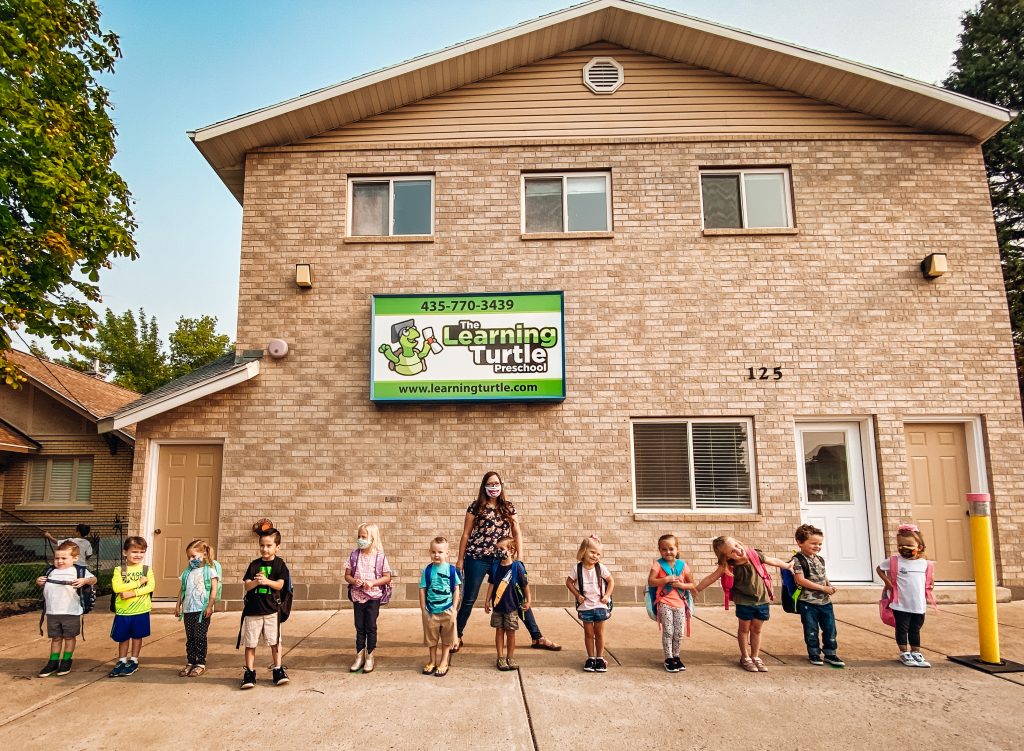 The Learning Turtle Preschool strives every day to:
Ignite students' love for learning through fun, hands-on, developmentally appropriate curriculum and activities.
Prepare preschoolers to be more than ready for Kindergarten in their social, emotional, physical, and cognitive development.
Exceed expectations by always striving to improve our program and by striving to meet the standards of the NAEYC's 10 Standards for High Quality Preschool Programs.
Strengthen families by including them in free, fun family events for the entire family.
Partner with local community leaders to provide support to parents in their parenting goals by offering evening classes.
Meet Our Teachers
Ms. Anita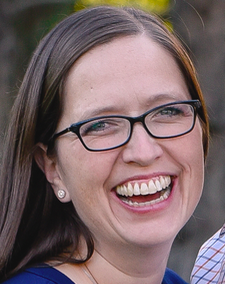 Ms. Anita Gerber has always wanted to be a teacher since she was in the fourth grade.  After graduating from Utah State University in Elementary Education in 2003, she taught in the Cache County School District for six years.  She quit her job to stay at home with her oldest child in 2009.  As her family grew, she started the Learning Turtle Preschool in January of 2014.  She is the director, as well as a teacher at the preschool.  She loves to learn and is always working hard to do what is best and developmentally appropriate for preschoolers.  She is currently working on her Early Childhood Endorsement to add to her teaching license. 
She loves seeing her students' faces light up when they come to preschool. She also loves spending time with her very supportive husband and four kids.
Ms. Ginger
Ms. Ginger Hoffman is so excited to be teaching preschool. She graduated with a degree in Special Education and Elementary Education. She taught for two and a half years before staying at home to teach and play with her own children. She loved the adventures she had at home with her little ones. She enjoyed teaching preschool to her own children and a group of friends. She looks forward to exploring and learning with her current preschool students. As a substitute teacher for the Cache County School District for the past four years Ginger learned to be flexible, work well under pressure, and have a positive attitude. Ginger loves to play, have fun, get dirty and explore the world around her. Those things are especially fun when she can do them with her husband, Perry, and their children, Lillie, Axel and Pearce (who are growing up WAY TOO FAST!)
Ms. Katie
Ms. Katie Smith lives in Dayton, Idaho, and is the proud wife of Jeremy and mom of Paige, Sadie, and Trey.  She was happy to welcome her new bonus son Brandon into their family when her oldest daughter Paige was married in 2019.  Katie graduated from Utah State University with a degree in Family and Consumer Science Education and loves teaching!  She has taught High School, Elementary nutrition and life skills classes, and even a class at USU for a year.  Something she loved studying at USU and teaching at high school was Child Development and teaching preschoolers. She is excited to put this knowledge to practice as a teacher at The Learning Turtle Preschool.  Her philosophy of teaching is to introduce the preschoolers to many wonderful subjects and broaden their basic knowledge of the world around them – preparing them academically for kindergarten as well as cultivating their imaginations. In Katie's spare time, she loves to be with her family, sew, graphic design, read, and play board games.  Her family also works together to run a program called Retreat for Girls, which keeps them busy every summer. 
Ms. Kim
Ms. Kimberli Ballard grew up in St. George, UT on her family's ranch. After she served an LDS mission in Chile she came to Logan to finish her education. While at USU she met her husband Clint. They were married in 2011 and soon after Kimberli graduated from Utah State University with a degree in Family and Consumer Science Education. She has always loved early childhood development and education and loves to help children expand their basic knowledge of the world.  As a teacher, she works hard to teach them in developmentally appropriate and fun ways.  Kimberli enjoys being outdoors, gardening, traveling to see family, and learning. She especially loves spending time with her husband and four kids.
Ms. Nancy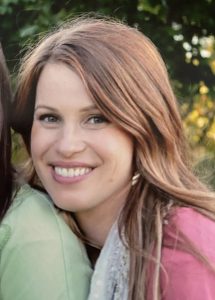 Ms. Nancy Kippen has been looking forward to teaching preschool since she graduated from USU with a degree in Family, Consumer, and Human Development in 2008. She took a break to raise her family but substituted for a couple of preschools along the way. She grew up in Cache Valley and has lived here her whole life, minus a Summer job or two. She loves singing, dancing, really good food, American Sign Language, and reading.  She is looking forward to sharing these with her students. She loves to teach with a song! She is supported by her husband Steve and 4 children: Charlie, Daphne, Nola, and Myla.
Ms. Sierra
Ms. Sierra Bradley loves working with kids and that's why she went to Utah State for a Bachelor's degree in Human Development and Family Studies with an emphasis in Child Development with kids 0-5. She has a real passion for letting children learn while playing. She is a mom to two sweet little boys and is married to the love of her life. She is so grateful for this chance to work with children!!