At the Learning Turtle Preschool, you are family!  Our warm home-like environment fosters the happiness and comfort you'll feel at Learning Turtle.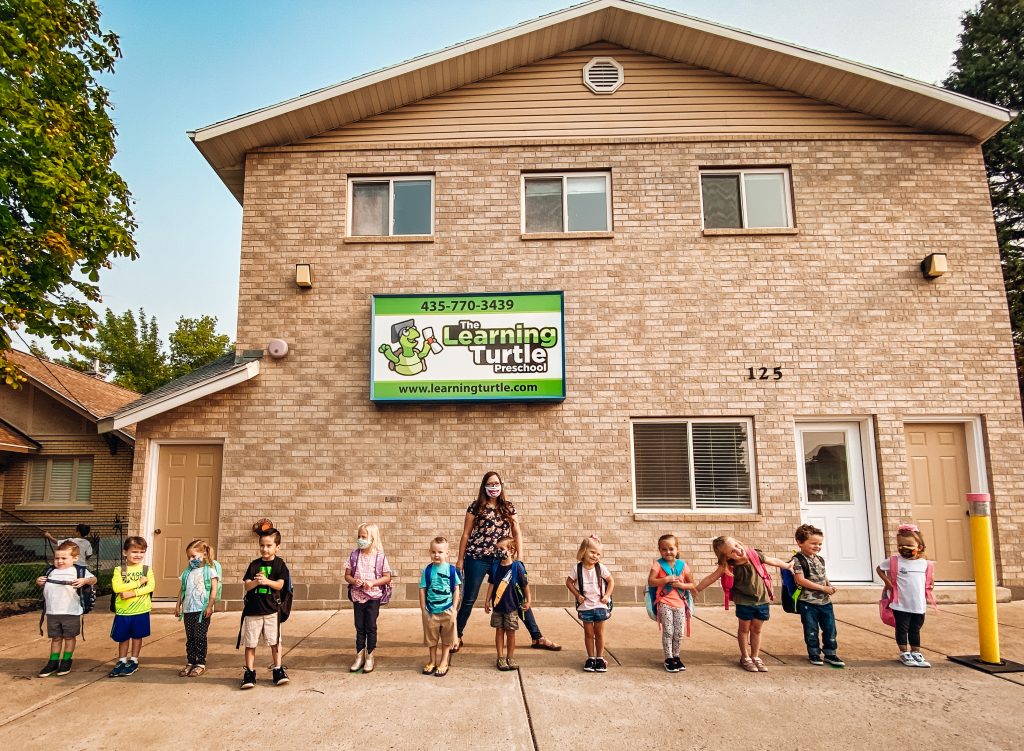 The Learning Turtle Preschool strives every day to:
Ignite students' love for learning through fun, hands-on, developmentally appropriate curriculum and activities.
Prepare preschoolers to be more than ready for Kindergarten in their social, emotional, physical, and cognitive development.
Exceed expectations by always striving to improve our program and by striving to meet the standards of the NAEYC's 10 Standards for High Quality Preschool Programs.
Strengthen families by including them in free, fun family events for the entire family.
Partner with local community leaders to provide support to parents in their parenting goals by offering evening classes.
Meet Our Teachers
Ms. Anita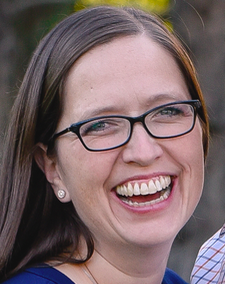 Ms. Anita Gerber always wanted to be a teacher since she was in the fourth grade.  After graduating from Utah State University in Elementary Education in 2003, she taught in the Cache County School District for six years.  She quit her job to stay at home with her oldest child in 2009.  As her family grew, she started the Learning Turtle Preschool in January of 2014.  She is the director, as well as a teacher at the preschool.  She loves to learn and is always taking classes in Early Childhood Education
to make sure the preschool implements what is best and developmentally appropriate for our preschoolers. 
She loves seeing the students' faces light up when they come to preschool. She also loves spending time with her very supportive husband and four kids.
Ms. Alyssa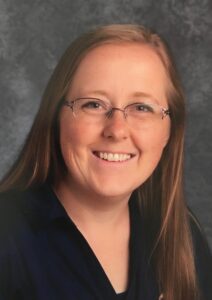 Ms. Alyssa Howe loves preschool-aged children. She feels it a wonderful privilege to be at The Learning Turtle Preschool. She received her degree from USU in Family, Consumer, and Human Development in 2007. She is married to her wonderful husband, Jesse, and mom to 5 fantastic kids: Russton, Alivia, Lylla, Arabella, and Monty. She loves arts and crafts, especially painting. She has a great love for children's literature, especially picture books. She loves inspiring imagination and creativity through books, movement, music, and play.
Ms. Amber
Ms. Amber Bingham is very excited to join the Learning Turtle team! Amber lives in Smithfield with her wonderful husband and 5 very busy, fun children. She graduated from USU with a degree in Family and Human Development. She loves teaching preschool-age children and watching them explore and learn about the world around them. Ms. Amber loves spending time with her family, going on walks, crafting, and watching movies with her family.
Miss Emily
Miss Emily Burgon grew up in Brigham City where her love for teaching began! After graduating high school, Miss Emily moved up to Logan to attend Utah State University. While she was going to school, she worked as a Children's Center Assistant at CAPSA, where her love for children only grew more. She graduated from Utah State in 2022 in Human Development and Family Studies, with an emphasis in Child Development. Miss Emily loves movies, traveling, and spending time with her family. She is excited to join The Learning Turtle Preschool this year!
Ms. Ginger
Ms. Ginger Hoffman loves to teach preschool! She graduated with a degree in Special Education & Elementary Education from USU. She taught in the public schools for a few years before staying at home with her own three children. She loved the adventures she had at home with them! Now that they are all teenagers Ginger loves revisiting those ages and stages at The Learning Turtle Preschool. She thinks it is so much fun to be with preschool-aged children to help them learn through play and exploration. At preschool, she loves to make messes, explore, dance, sing, do science experiments, and read picture books with the kids. Outside of preschool Ginger loves to have fun, play the piano and organ, hike, bike, and explore the world around her. Those things are especially fun when she can do them with her husband, Perry, and their children, Lillie, Axel and Pearce (who are growing up WAY TOO FAST!)
Ms. Nancy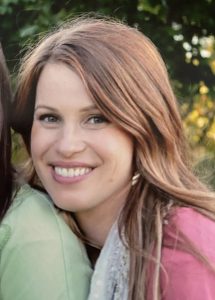 Ms. Nancy Kippen has been looking forward to teaching preschool since she graduated from USU with a degree in Family, Consumer, and Human Development in 2008. She took a break to raise her family but substituted for a couple of preschools along the way. She grew up in Cache Valley and has lived here her whole life, minus a Summer job or two. She loves singing, dancing, really good food, American Sign Language, and reading.  She is looking forward to sharing these with her students. She loves to teach with a song! She is supported by her husband Steve and 4 children: Charlie, Daphne, Nola, and Myla.
Ms. Tiffany

Preschool is one of Ms. Tiffany's favorite places to be! She grew up on a farm where she learned, first hand, the value of learning through play and exploration. In 2014, she graduated from USU with a dual degree in Early Childhood and Elementary Education with an emphasis in music. While in college, she worked as the Children's Group Facilitator at CAPSA where she worked with children who had experienced abuse in their homes. She is married to her very own prince charming and they have three fun and energetic kids. She enjoys music, yoga, hiking, gardening, and donuts.